Apartment Agency «Day & Night» — Apartments for Rent in Poltava
We provide services of renting Poltava apartments.
Agency «Day & Night» is successfully working on the property market since 2005. We provide a wide range of stylish and comfortable Poltava accommodations for any taste and budget. Here you can always rent 1-, 2- and 3-roomed apartments with all modern conveniences in the center of Poltava for $1-$1 per day.
«Day & Night» is the only agency providing so much of various apartments in Poltava without intermediates. We accept cash and online payments; we also provide all needed report documents for business travellers and legal entities.
Agency Apartments
One Room
Two Rooms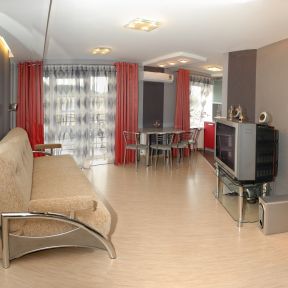 «Business»
Two rooms
4 sleeping accommodations
Nebesnoy Sotni st., 2
$1 / day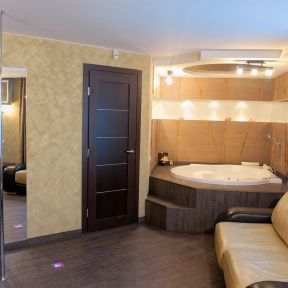 «Luxe»
Two rooms
4 sleeping accommodations
Evropeiskaya st., 29/45
$1 / day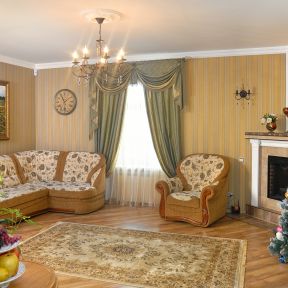 «Luxe»
Two rooms
4 sleeping accommodations
Sobornosti st., 22
$1 / day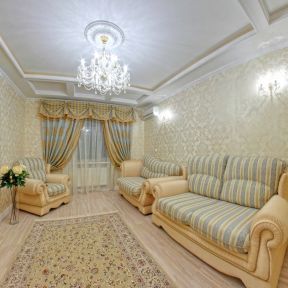 «Luxe»
Two rooms
5 sleeping accommodations
Sobornosti st., 61a
$1 / day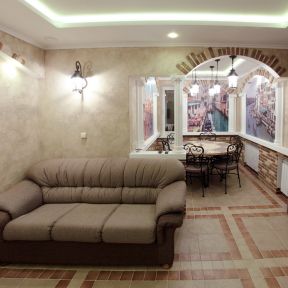 «Luxe»
Two rooms
4 sleeping accommodations
Sobornosti st., 25b
$1 / day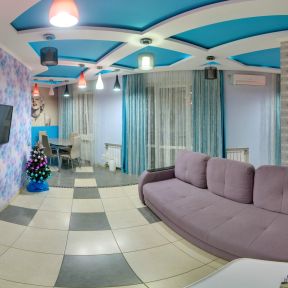 «Luxe»
Two rooms
4 sleeping accommodations
Sobornosti st., 25b
$1 / day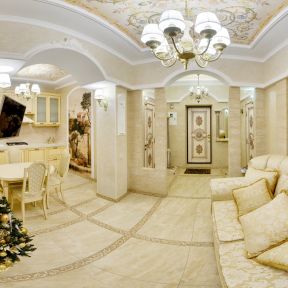 «Luxe»
Two rooms
4 sleeping accommodations
Stretenskays st., 30
$1 / day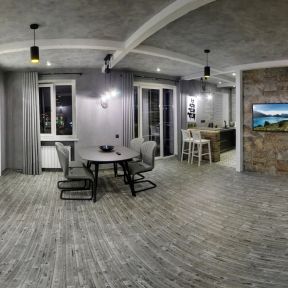 «Luxe»
Two rooms
4 sleeping accommodations
Sobornosti st., 26b
$1 / day
Three Rooms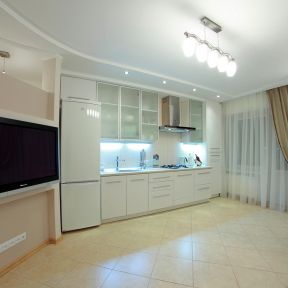 «Luxe»
Three rooms
6 sleeping accommodations
Sobornosti st., 61a
$1 / day
Apartments to rent in Poltava - maximum comfort for minimal price!
Poltava is a wonderful city with rich history and bright modern life. The city is over 1100 years old, and numerous historical and architectural monuments, cultural places of interest here are in amazing harmony with new buildings and modern hypermarkets. Moreover, Poltava is rightfully considered one of the greenest cities in Europe - its picturesque parks, alleys and romantic squares are very popular among the citizens and tourists.
Where to find apartments for rent in Poltava?
Thus, you have decided to come to Poltava, rent apartments for the time of your visit to our city. Poltava is a very hospitable city, and you will easily find desired apartments here.
The most comfortable way is to find apartments in advance, via the Internet. Just pass to the any search service and enter a request like: «rent apartment Poltava» or «Poltava rent apartment» - and you'll get a list of numerous realtors and real estate agencies offering different rental variants. It's quite suitable to look through the pictures and descriptions, compare prices and book the selected apartment just from the comfort of your home or office.
If you book apartment in Poltava via the Internet, you always risk running into cheaters like not existing agencies or realtors that hide additional payments. Thus, after sending a request like «apartment Poltava Ukraine» - try to check carefully all information about the agency and apartment that it is offering. It's not shameful to ask for certificates, licenses and permissions for their services.
Our Apartments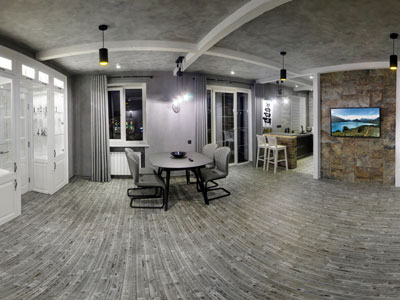 Our agency «Day & Night» provides a wide variety of apartments - class «Standard», «Business» and «Luxe» to fit every taste. «Standard» apartments are a reasonable compromise between good accommodation and low prices. Businessmen and participants of conferences, meetings will certainly appreciate «Business» apartments Poltava can offer them. These high class flats are located near the most important business and cultural centers of the city and are supplied by everything necessary for a comfortable rest. «Luxe» apartments are spacious and stylish designed accommodations with rich furniture, decoration and even additional compliances for a luxurious rest.
Regardless of class, all our apartments are supplied with everything needed for a comfortable rest (modern renovation, suitable furniture, electronics, household appliances, etc.). Here you can get apartment to rent in Poltava with all modern compliances including orthopedic mattresses on beds, high quality of linen and towels, and of course, sets of dishes and cutlery.
Above all we appreciate the interests of our clients, and we always try to meet your requirements and provide services not available in Poltava hotels.
Our agency gives an opportunity to rent an apartment in Poltava not only for living, but also for special occasions: weddings, birthdays, corporate parties or business meetings.
Why us?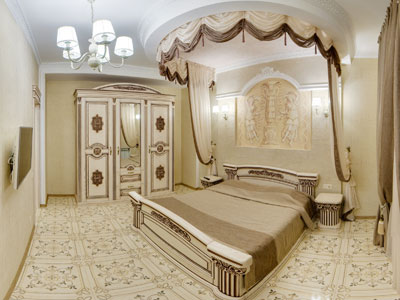 Agency «Day & Night» provides the following advantages for its clients:
Reasonable prices. In our agency you can rent apartment in Poltava for $1 per day, and for this price you'll get far not an old accommodation Poltava provides in the uptown, but modern and comfortable apartments in the city center.
Advantageous location. All apartments are located close to the downtown, near the main streets of the city.
All modern conveniences. If you choose our accommodation, Poltava agency «Day & Night» will offer you an apartment with all modern conveniences: conditioner, refrigerator, microwave oven, hairdryer, iron, washing machine, cable or satellite TV, high speed Internet, water heater, autonomous heating and even Jacuzzi - everything you wish!
Confidentiality. Renting apartments in Poltava, you can be sure that no one will come there unknown to you, and the fact of your settlement won't be ever shared to the third side.
Wide choice. If you wish to rent apartment, Poltava agency «Day & Night» will provide you apartments for any taste and budget - from the most economic variants to exclusive luxurious apartments.
Fast accommodation. No bureaucratic red tape, just a few minutes - and we hand you the keys to the apartment.
Specialized laundry. Bed linen and towels are mandatory washed and ironed before each using. Our agency has a separate laundry with professional equipment: washing machine, dryer and heat treatment system.
All needed documents. All apartments for rent in Poltava really exist, all official documents confirming our right of their management, are presented on our site. Moreover professional photos of all apartments for rent and virtual tours over them presented on our site confirm the high professional level of our agency.
Poltava apartments for rent - it's fast and easy! Applying to apartment agency «Day & Night» you can assure yourself of this.
You are worth of comfortable life! We can provide an apartments where you will feel at home.
Apartment agency «Day & Night» is waiting for you at any time of day and night!